---
How Are Tires Sized?
Tire sizes are made up of a collection of letters and numbers that all come together to create a multi-dimensional sizing.
It can be broken down to 4 important parts that represent the diameter of the wheel inside of the tire, the width of it and the profile.
A fourth factor that can be found when buying tires is the "speed rating" - this lets you know the top speed that the tire is designed to climb to.
Tires that are rated for high-speed use tend to be more expensive as they are made from different materials and have to go through tougher testing.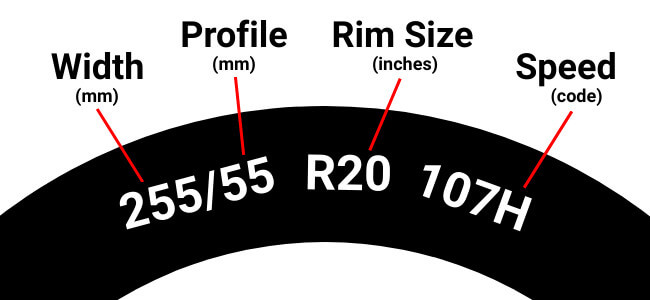 Most Popular Tire Sizes
These are the most popular tire sizes that people come to OilType.co and search for. Click the links below the description to learn more about that particular size and see which models it fits.