Here you can find the different tire sizes along with recommended pressure ratings for all model years of the Nissan Altima.
You can also find the best replacement tires for this car as well further down the page (voted by our visitors).
Jump To:

Tire Pressure Info

Best Replacement Tires
Select Your Model Year...
Choose the appropriate model year for the Nissan Altima you are trying to find the tire pressure/size for from the list below.
Best Altima Replacement Tires
Check out the best replacement tires for your Nissan Altima model voted by our visitors.
Nissan Altima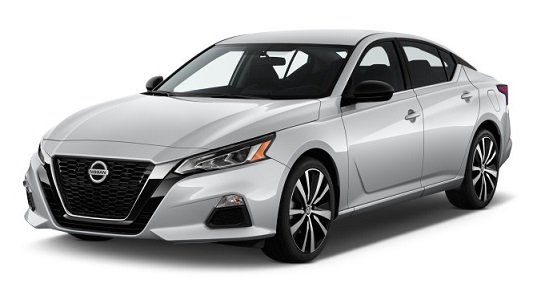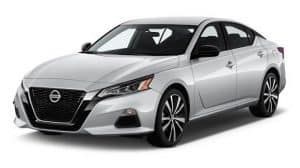 You can find the tire sizes for the Nissan Altima and their corresponding recommended tire pressures.
The years available stretch from 2005 through to 2021 and to view the tire pressures and sizes you just click to expand.
To replace the popular Bluebird line Nissan introduced the Altima in 1992.
It was also classed as a compact car for a short time until it was reclassified in 1997 as a mid-size car as it grew larger.
For the first four generations, the Altima was offered with very limited drivetrain options, regularly only available with one engine option.
The line was designed to appeal to the lucrative North American automobile market and that is evident in the limited (large displacement) engine options.
A few years after the line was first put into production it was used as a basis for the Quest minivan, although with a stronger suspension setup for the heavier body.
With the move into the fourth generation of design in 2002, the car was put onto the more generic Nissan FF-L platform.
This new platform was also shared with many other Nissans, including the Maxima and the Murano crossover SUV.
Later on, the Altima would share its platform with the Pathfinder too once that model became a crossover SUV.
Modern examples of the Altima are available as a front-wheel-drive as standard with an optional all-wheel-drive upgrade.
All of these modern examples of the car come fitted with a CVT and can connect to a variety of mobile devices including smart-watches.
These sixth-generation Altimas also contain the Japanese automaker's autonomous driving technology that they branded as the Nissan ProPilot Assist.